November in Pinterest News
November was a busy month for Pinners as they searched for inspiration and products to help them make their holiday season a success. And there was some big news from Pinterest too. They rolled out a new format for promoted pins and a very inspiring top trends report for December 2018.
Awesome new way to advertise your products on Pinterest
One image is worth a thousand words. How about 5?
Oh how I love this new feature. Business accounts can now go to Pinterest and create Promoted Carousel Pins. You can upload up to 5 different images and have them displayed as a slider, each with with a different title, description and even landing page.
This new ad format is going to work very well with e-commerce brands as it will help them get visibility, convey their brand message and appeal more to Pinners in just one interaction. Pinterest says Promoted Carousel Pins are going to help advertisers convey "a multi-image brand story".
To create a Promoted Carousel pin you need to have a business account and advertise on Pinterest. Navigate to the home page of ads.pinterest.com, click "Ads" in the top left corner and click Create ad. A step-by-step guide is available here.
Learn about using Carousel Pins for ads on Pinterest for Business.

Here's an example of a carousel pin I did for my DIY blog.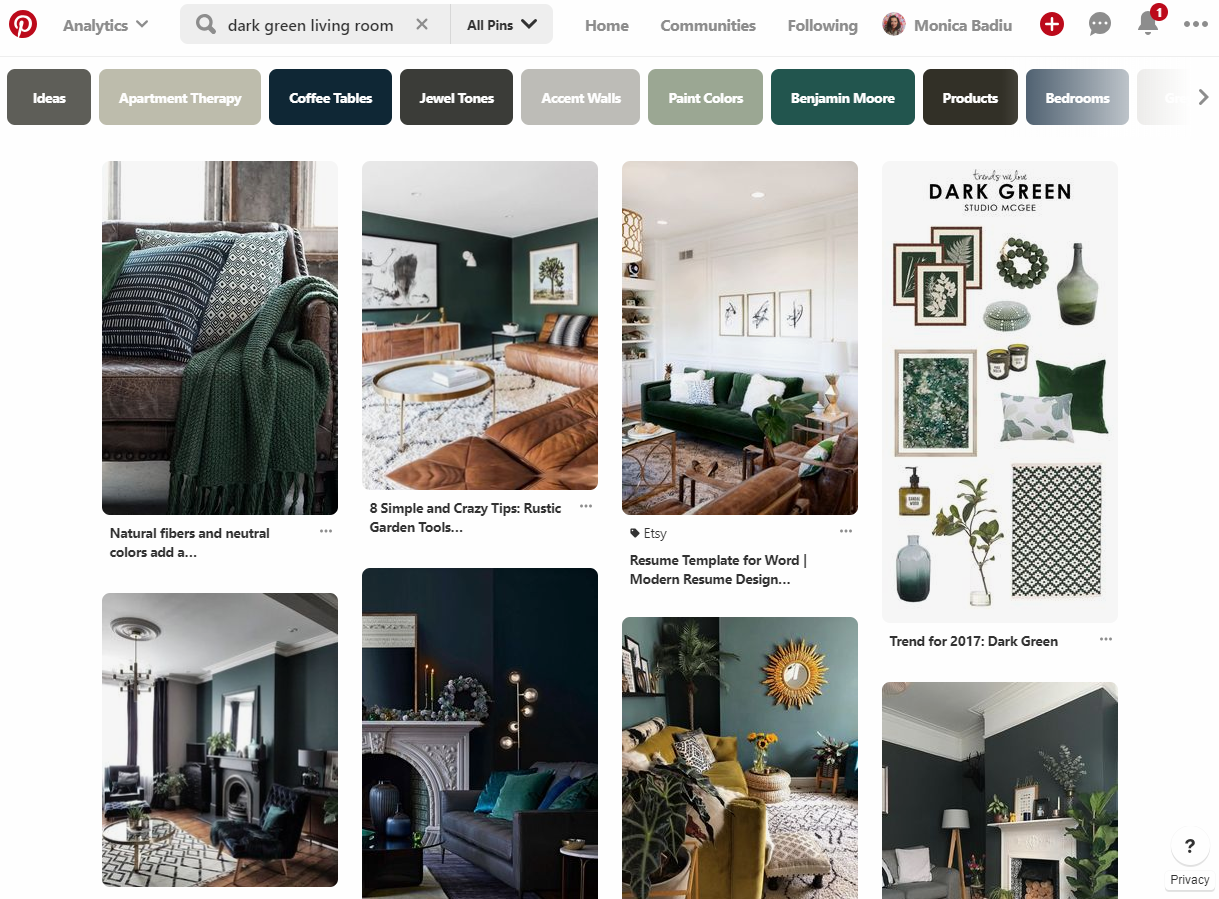 December top trends report
If you love Pinterest's reports, don't miss the latest, right in time for the holiday season
What better place to get insights for search trends on Pinterest than Pinterest itself? And they just launched their December 2018 top trends report and it's chock full of useful insights on what people are looking during this month.
If you're in the interior design category, or love home decor, you might want to know there's an increase in searches for dark green living room decor (+109%YoY). Interior designers and home decor bloggers should also make a note of the spike in searches for open closets (729% YoY) and live edge river tables (+475% YoY).
Read the full report here.
Ads now available for biz in France
Promoted Pins are now available to all business Pinners in France
Pinterest is getting bigger in other markets than US. Recently Pinterest made its advertising platform available to all businesses in France. I found data that indicates there are 7.9 millions Pinners in France, who save save over 3 million pins every day!
It shouldn't be that big of a surprise that Pinterest and France make a good combo. France is after all the country of finesse, beautiful lavender fields, fine cuisine, elegance and charm. btw big brands, like Guerlain, Louis Vuitton and Air France have been using Pinterest to entice their French audience.
Looking at the most popular searches on Pinterest for the term "France" (Paris, Travel, Countryside, South of France, Bordeaux and Normandy), Promoted Pins could be a great way for businesses in the travel and hospitality to get brand awareness and show up in front of Pinners who are looking for travel ideas and inspiring destinations in France.
Read more about Pinterest rolling out ads for businesses based in France, here.
Need help starting with Pinterest?
There are so many fun ways to integrate Pinterest in your content marketing. If you need help planning your strategy for Pinterest, I can show you how to make this new marketing channel work for your brand. Contact me here and let's talk.
Hi there! My name is Monica. I am a visibility coach and content marketing specialist who creates blog & Pinterest strategies to generate website traffic and leads.
To learn more about using Pinterest for your brand, read below: